How-to Clean
Cleaning recommendations vary by manufacturer and product materials, Click the below brands for guidelines and cleaning instructions.
Fabric Cleaning Resources
Conversions
Use the charts below for quick and easy conversions.
Centimeters to Inches
36"

91

39"

99

41"

104

45"

114

50"

127

54"

137

60"

152

110"

279

118"

299

120"

304
Inches to Decimals
For example, 12ft 2 inches = 12.17
1"

.08

2"

.17

3"

.25

4"

.33

5"

.42

6"

.5

7"

.58

8"

.67

9"

.75

10"

.84

11"

.92
Fabric and Leather Equivalents
Source: Hancock & Moore
1 Yard =

18 sq. ft.

2 Yard =

36 sq. ft.

3 Yard =

54 sq. ft.

4 Yard =

72 sq. ft.

5 Yard =

90 sq. ft.

6 Yard =

108 sq. ft.

7 Yard =

126 sq. ft.

8 Yard =

144 sq. ft.

9 Yard =

162 sq. ft.

10 Yard =

180 sq. ft.
Square Feet to Square Yards
To convert square feet to square yards
Length x Width = Square Feet
Divide Square Feet by 9 = Square Yards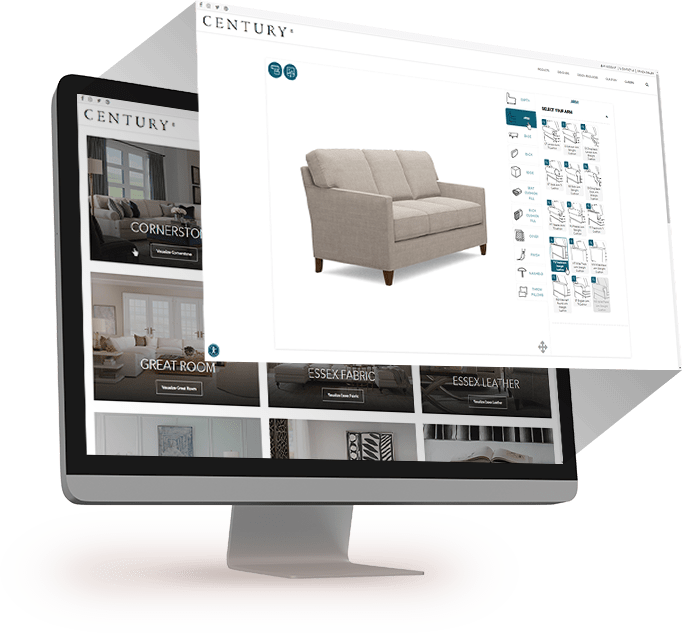 Configurator
KBK to the Trade vendors understand the importance of helping clients visualize a final product. Use the following client software to help make the leap. Configurator lists are beneficial with semi-custom programs.
Visualize Your Designs with Our Vendor's Configurator Tool
Tips for Working with an Interior Designer
While every fabric and every finish are not available, seeing finish framed configurations is a valuable tool for designers. This is just a small sampling of options provided by our vendors. Once you create a piece, KBK will be happy to assist registered interior designers with a quote. Please send to info@kbktothetrade.com
Terms & Guidelines
KBK to the Trade uses terms and guidelines universal to the design industry. Explore the most common industry terms and guidelines below:
Bed Sizes
Mattress Sizes & Dimensions Chart
Mattress Size
Dimensions
in Inches
California King

72" X 84"

King

76" X 80"

Queen

60" X 80"

Full XL

54" X 80"

Full

54" X 75"

Twin XL

38" X 80"

Twin

38" X 75"
Bedding Products
Duvet

A soft quilt filled with down, feathers, or synthetic fiber, used instead of an upper sheet and blankets

Coverlet

A bedspread, typically less than floor-length.

Matelassé

A silk or wool fabric is woven to have a raised surface with a quilted appearance.

Quilt

A warm bed covering made of padding, enclosed between layers of fabric, and kept in place by lines of stitching, typically applied in a decorative design.

Blanket

A large piece of woolen or similar material used as a bed covering or other covering for warmth.

Throw

a light cover.

Standard Sham

20 inches by 26 inches

Kind Sham

About 20 inches by 36 inches

Euro Sham

26" x 26" inches.
Indoor Seat and Back Cushion Basics
Seat Cushions
Foam and Down

The cushion core is sturdy foam which is then topped with down proof ticking. The result is a very soft, relaxed look & feel with some comfort wrinkles.

Spring Down

Individually wrapped steel coils that are clamped to each other providing uniform weight distribution. The coils are wrapped in a foam core and encased in a durable downproof ticking which is filled with feathers, down, and fiber. This cushion provides you the comfort of down but with a slightly firmer and more tailored appearance.

Down

A combination of feather and duck down.. Very soft, relaxed and luxurious. Periodic fluffing is required to retain its original shape & crown.

Trillium

Trillium is a man made product which mimics the characteristics of natural down, but is hypoallergenic. It is resilient and provides a luxurious look and feel.
Back Cushions
Fiber

100% fiber backs are standard in a number of our styles. Carefully weighted and channeled so the fiber will not migrate with use. Firm and continuous support.

Blendown

A mixture of feathers, down and fiber encased in a downproof ticking. These backs are channeled to prevent migration.

Down

This cushion is made up solely down and feathers and is encased in a downproof ticking. This cushion will have a soft, relaxed look.
Common Terminology
Designers and vendors use common terminology specific to the industry. Explore the most common industry terms below:
CFA

Stock is put on reserve, and the vendor sends a "Cutting for Approval" to the designer. This snipping is from the existing bolt of goods ready to ship.

COL

"Customer's Own Leather"

COM

"Customer's Own Material"

Drop Ship

Goods shipped to a specified address. Not KBK.

Dye Lot

A number assigned to a specific bolt of fabric that represents when it was made.

Fabricator

The craftsperson or company hired to construct the designer's project (i.e., drapery workroom, upholsterer).

Freight

Shipping charges for carrying orders. Freight trucks must ship to a commercial receiver, or additional charges will apply.

Linear Feet

Straight line distance measured in feet. Used for pricing edging for custom area rugs or ordering wall-to-wall carpet.

Memo

Precut sample distributed to showrooms and designers as selling tools. Memos vary in age, so requesting a CFA to verify a color match is essential.

Quote

Estimate which includes all goods, freight, and sales tax (if applicable).

Rail Roaded

Pattern is woven or printed across the roll from selvage to selvage. Most commonly used for upholstery fabrics but also wide width drapery fabrics.

NOTE: If the fabric is not specified as railroaded, the repeat can often tell you which direction the pattern runs.

Up The Bolt

Pattern is woven or printed up the roll and runs parallel to the selvage. Most commonly used for drapery projects. Most horizontal repeats are Up the Bolt.

Reserve

Stock is put on hold for a client with the vendor. Ask the CS Agent if a product is available for reserve.

Shipping
and Handling fees

Charges for transporting goods via UPS or FedEx to a client's requested address.

Square Foot /
Square Footage

Unit of area measurement equal to a square measuring one foot on each side.

Square Yard

Unit of area measurement equal to a square measuring one yard on each side.

Variance

Acceptable amount of change in color between dyelots and measurements for custom goods. The industry standard is 3-10% change.