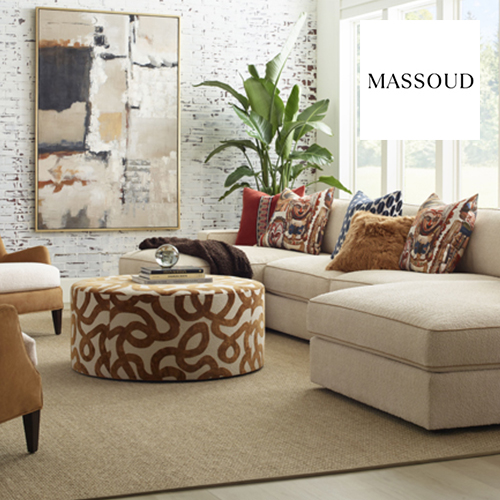 Massoud
PRESENTED BY: Lauren Rennick
Vice President of Design
Bringing High Point to you.  Join us to see new frames from April Market. Learn the color trends and inspirations shaping their designs. Lauren began her career at Massoud in 2016 as Design Director.  Under her direction, she brought fashionable new frames, bright prints and luscious textures to market.  Last year Lauren was promoted to Vice President of Design and named one of Home Furnishings Business' 40under 40.